Here are some great websites to visit!
The best place for any of your vintage audio needs such as turntables, custom record needles, and audio restoration equipment-  www.esotericsound.com


Best place hands down for you collectors of 78RPM records and difficult to find/rare records - www.78rpm.com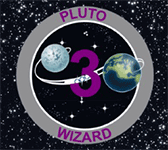 For a unique look at early kids television sci-fi visit. http://www.pluto3.epizy.com/index.html. Pluto3 will have history of space patrol, Tom Corbett Space cadet and many other early kids sci-fi programs. History that you won't find anywhere else. Tell Pluto3 Bill Nilan that speakeasy archives sent you.